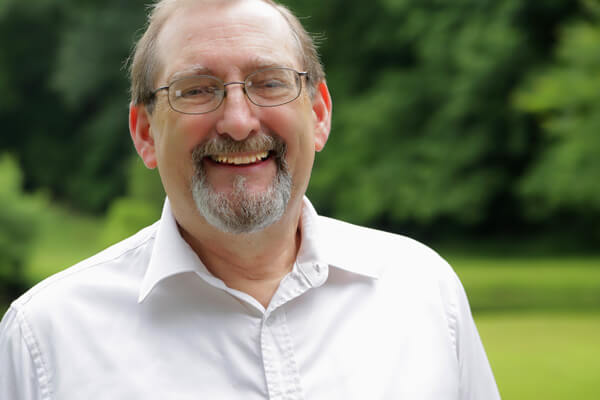 By: Bill Wattenbarger, PhD
In life, things happen. These events may be physical, material, relational, social or even spiritual but in every case, the first response to these experiences is emotional and comes in two flavors: sweet or bitter. We evaluate events as good or bad, pleasant or unpleasant, desirable or undesirable. We enjoy the sweetness and desire more. We seek to reduce or eliminate bitterness. We can manage mere annoyances and everyday challenges. We can treat them, adapt or just persevere. These connote some degree of overcoming.
Extreme or persistent bitterness is harder to deal with. In severe times we may deny the reality. We may hope against hope that the suffering will end soon and things will be set right. We may blame the wrong thing or person. But when reality sets in, we start asking the big questions. Why is this happening? What is this supposed to mean? What good is there in my suffering?
It serves to distinguish between (1) the thing, (2) the experience of the thing and (3) the meaning of the experience. Pain becomes unbearable when it is meaningless, unreasonable or serves no good purpose. What possible good is there in chronic back pain, terminal cancer, migraine headaches, childlessness, abuse, surprise divorce, bankruptcy, untimely death, false conviction and all the rest?
Our child suffers a spanking and we give them a reason, "it will teach you to think twice next time."  The car drops its transmission and we console ourselves, "It was time we got a new car." We wait too long to tell a loved one we love them and we grieve, "never again." But when the suffering is debilitating, we may begin to question our own worth. What good am I if my "suffering" defines who and what I am? Worst of all, if I concede to uselessness, I may become a burden and others must take care of me.
Clients often speak of their suffering as the defining reality in their life. Some resent it, "Why, Lord." Others embrace it, "I am called to suffer." Still, others do not know what's happening. Persons born with serious impairment may never know a day in which they are not defined by their peculiarities or limitations, by themselves and others. Similarly, persons orphaned at an early age may forever define themselves in terms of their abandonment and worthlessness.
Life is a search for meaning, purpose, and worth. These are the questions to which Jesus is the answer. This is why Jesus took his ministry to the poor, downtrodden and suffering, where affluence and power do not provide false answers. We are sought, saved, equipped and sent because we are Loved.
Scripture reveals that God never designs for anyone to suffer for suffering's sake; no one is born to persevere without purpose. Suffering should never become its own reason. God is always with us and His will is always in play. Even with the unjust suffering of Job, God was proving a point and Job was vindicated. Life is challenging and sometimes leads to extremity but suffering is never the reason for events.
The Apostle James urges us to welcome trials and tribulations. Challenges have a purpose, they develop character and fitness for service. The Apostle Paul suffered a persistent thorn in his flesh and concluded it served to keep him humble. Jesus endured His passion and execution but it had to be, it was His Father's will. The suffering of the martyrs was "good" because it advanced the Church.
The worst thing that can happen is to lose sight in the midst of our challenges of who we are in Christ. Paul sought to share in Christ's "suffering" because Christ's purpose gave it meaning. There was no merit in suffering for suffering's sake. In fact, Paul declares to the Philippians that in Christ, his circumstances, whatever they were, had become incidental to his mission in Christ.
We dare not withhold entering into God's call on our lives until our struggles have ended. We delay God's healing when we require an end to hardship before we join His mission.
Bill Wattenbarger joined the Joy House team in May of 2015 to work in the Counseling Center. He provides biblical, Christian and pastoral counseling services to those who are hurting, confused or overwhelmed. He earned a Master's Degree from the University of Florida and a Doctoral degree in Counseling from the University of Georgia. The Joy House Counseling Center exists for the purpose of providing a faith-based option for residents of the Highway 575/ 515 corridor who seek guidance with life's problems. We have locations in Pickens, Gilmer, and Cherokee Counties with fees based on income and ability to pay. We offer counseling to all ages, from 7 to 70, with professional services to a wide variety of individuals, families and their needs. Contact our Counseling Center via phone at 678-452-2037 for more information.