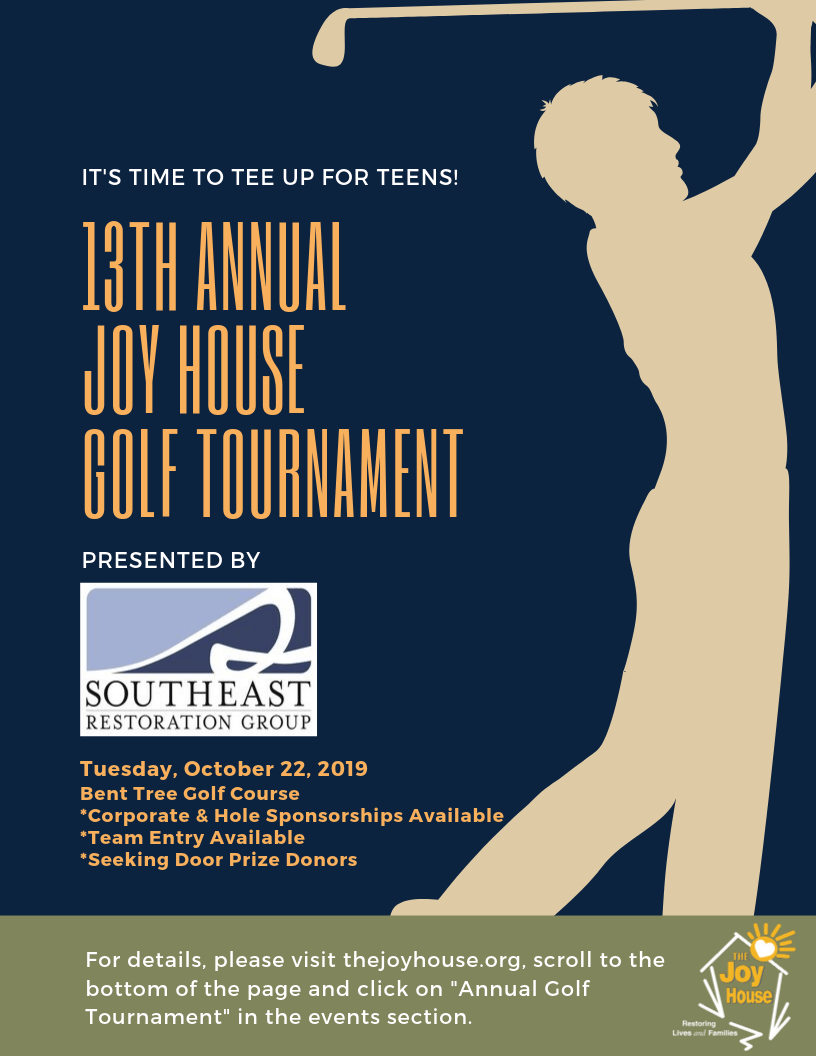 By: Steve Lowe, Executive Director
The touch of fall I felt this Friday night at my son's high school football game has me looking forward to our 13th Annual Golf Tournament. We've enjoyed a great tournament these last couple of years. This event is pivotal in allowing us to continue making a difference in the lives of those we serve. We would love to have more of you join us in this difference making day, while also enjoying a wonderful day on the golf course. Let me share with you a few more details.
We have four very reasonably priced high-level sponsorships remaining. Each of these includes a team entry and some great promotion for your business. We have our Putting and Chipping Contest sponsorships available at $1500 along with two Beverage Cart sponsorships at $1000. We already have 20 teams signed up for this year's tourney, but we would love to make it to 30. We have our Corporate Team Sponsorship available for $600 which gets you a team entry and a Tee Sign with a full-color company logo.
We'll enjoy a good time while competing for some great prizes in both our Putting and Chipping contests. Would you like a Big Green Egg? You'll have an opportunity to enter a raffle to win one as part of our tourney. Additionally, we enjoy giving away some quality door prizes to our golfers who participate through the purchase of mulligans.
As an important part of every year's tourney, we'll have a brief testimony from one of our present or past residents sharing their story. This is a great reminder of how you're making a difference by partnering with us through our golf tournament.
Click the following link to all the sponsorship/registration information. We hope to see many of you at Bent Tree on October 22nd as we Tee Up for Teens.